Whether you're shopping for homes or land for sale or rent on Nantucket, MA, you're probably curious about all that this sweet island has to offer. Located just off of Cape Cod, Nantucket has a population of roughly 14,000+ year-round, but that swells to 55,000+ in the summer months. It's perfect for people who value privacy, community, and gorgeous, natural surroundings.
With award-winning,
dune-backed beaches
, and a dazzling array of shops, restaurants, and museums, Nantucket boasts plenty of things to see and do during the daylight hours. Moreover, although its cobblestone streets and a generous number of steepled churches would have you think otherwise, Nantucket also has a bustling nightlife.
Take a sunset stroll along the beach
Although sunset strolls along sandy shores are hardly what you'd call "painting the town red", Nantucket has plenty of beaches to stroll and every one of them will give you fantastic views and immediate stress relief. In fact, this is the absolute best way to watch the sunset in Massachusetts. Whether you're walking with your significant other or your canine companion, you can get your daily steps in at Dionis Beach, Cisco Beach, Miacomet Beach, Madaket Beach, Brant Point Beach, or Nobadeer Beach among many others.
Visit The Chicken Box for drinks, live music, and unforgettable appetizers
The Chicken Box
opened its doors more than 50 years ago and has been rocking ever since. This unpretentious roadhouse hosts live music, sells popular cocktails and strong spirits, and has a number of local craft and domestic popular beers on tap. The Chicken Box is the place to go when you want to let loose.
With an outside smoking area, a massive dance floor, and more than 10 TVs, it's a popular spot for socializing, meeting new people, and discovering some of the best talents in local music. The Box hosts live jazz, blues, and rock concerts. It's also a great place to go when you want to share a pitcher of beer with pals, play darts, or have a friendly game of pool.
Dine al fresco at Galley Beach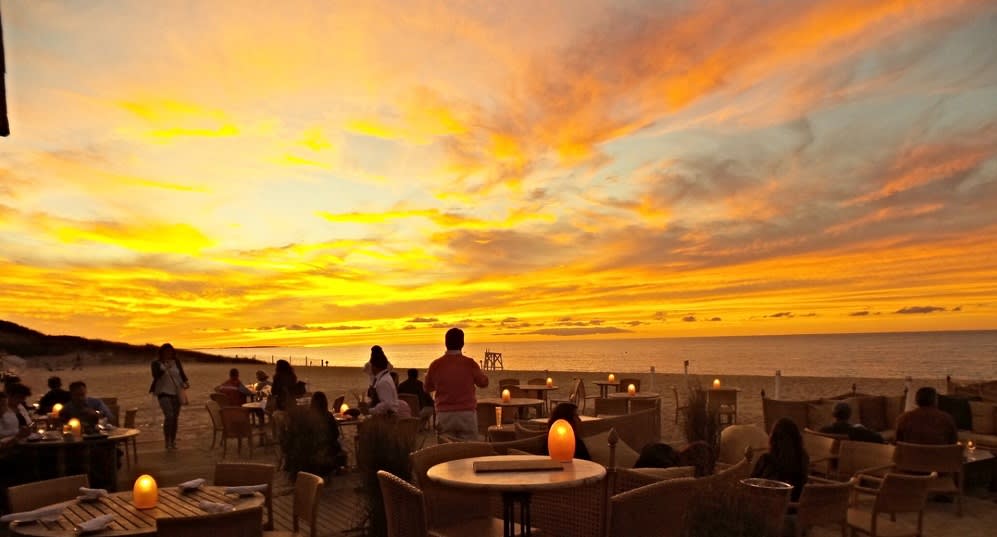 Photo
courtesy of Galley Beach
If live music and dancing at a local roadhouse aren't your speed, visit
Galley Beach
for a first-class fine dining experience on the waterfront. Whether you choose to dine al fresco or indoors, you can indulge in New England clam chowder with Yukon golds and Applewood smoked bacon, or you can sup on veal tartare, filet mignon, and jumbo lump crab cake. Galley Beach serves fresh, seasonal food, and seafood that's been caught locally.
Galley Beach also offers a delightful assortment of hand-crafted cocktails, wine by the glass or bottle, and popular spirits. You can even bring in a bottle of wine from your own private collection for a modest uncorking fee. Dinner at Galley Beach can be finished with a decadent vanilla creme brulee with lemon-zested strawberries or a warm chocolate brownie that's been drizzled in salted caramel sauce.
Visit The Gaslight for live music and unforgettable eats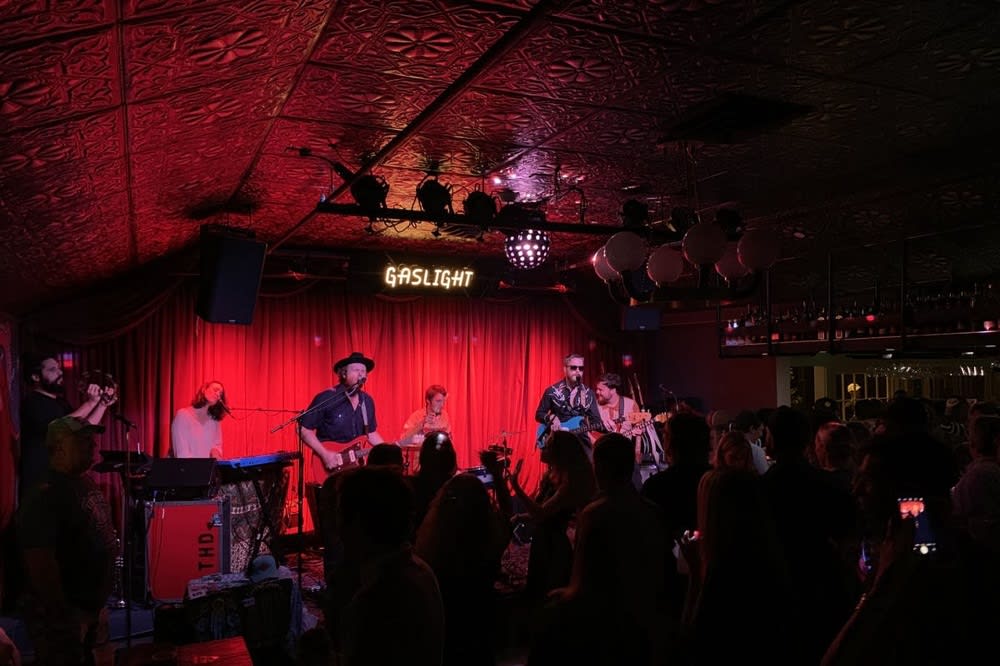 Photo courtesy of The Gaslight
Located in Historic Nantucket,
The Gaslight
offers the best of everything, You can eat well, drink well, and enjoy fantastic entertainment. This popular Japanese-Asian Fusion restaurant offers a phenomenal selection of wine and sake and serves everything from beef tartare to yellowfin tuna handrolls. There's udon carbonara, Taiwanese fried rice, and veal cutlet katsu on the menu. The Gaslight also has a full roster of artists in its summer lineup which features cover bands, up-and-coming musicians, local bands, and more. Given that it's both small and popular, The Gaslight currently requires reservations weeks in advance.
Head to Loines Observatory to get a close-up view of major celestial events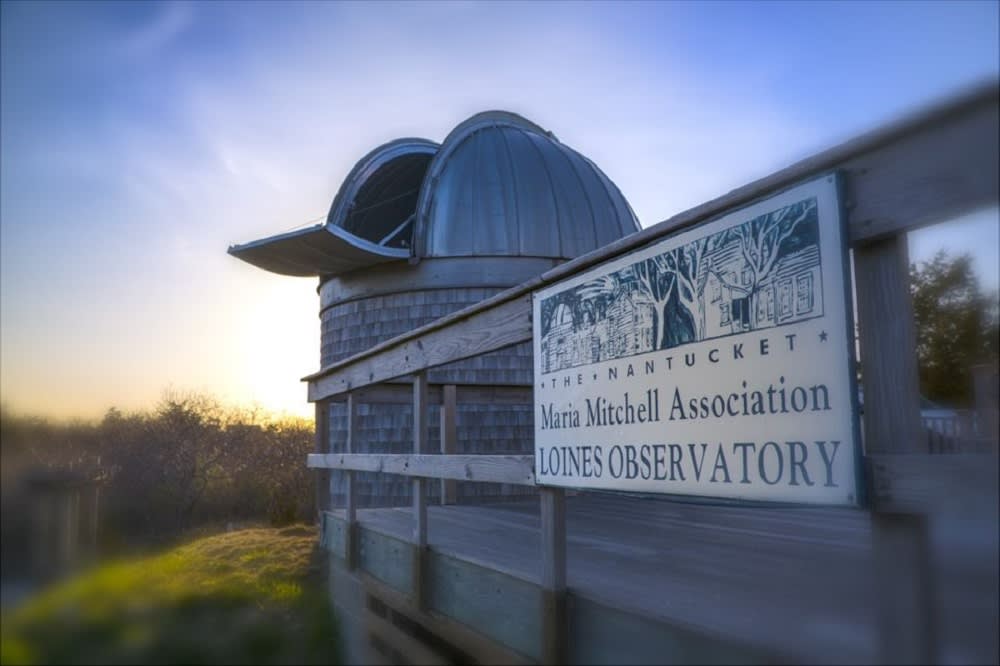 Photo courtesy of Loines Observatory
Stargazing at the
Loines Observatory
is a must-have experience for both locals and tourists alike. This two-dome facility houses a refurbished, eight-inch antique Alvan Clark telescope and a 24-inch research telescope. It's the perfect place to visit after a sunset beach stroll or before dining at Galley Beach. Guests can enjoy clear views of the planets, the moon, and other galaxies. Professional astronomers are on hand to help visitors use the equipment and understand what they're seeing.
Nighttime viewings are held regularly throughout the summer months, but they're especially memorable when attendees are able to catch a glimpse of the passing Space Station or see major celestial events firsthand.
Celebrate the summer season at the 25th annual Boston Pops on Nantucket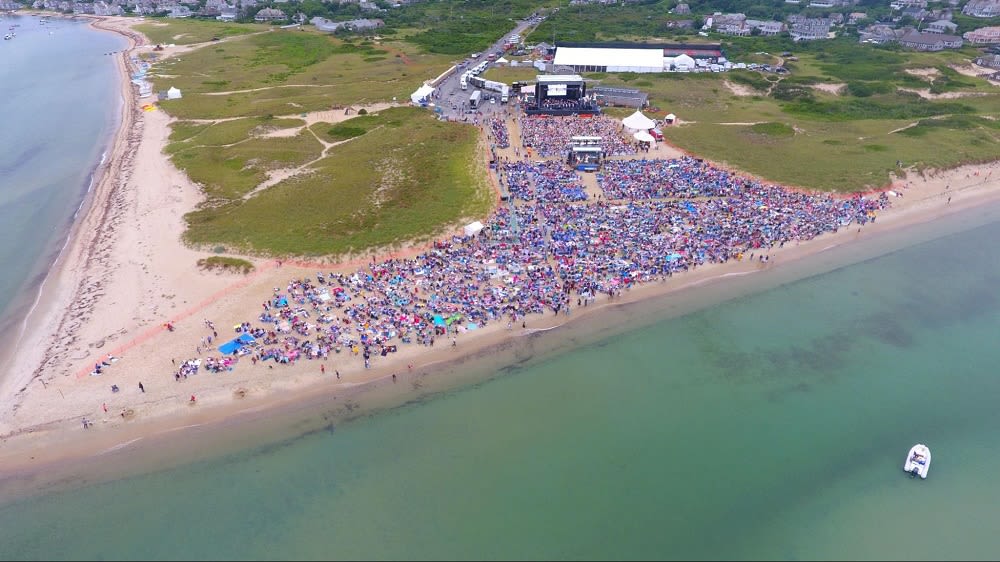 Photo courtesy of Nantucket Hospital

Founded in 1997, the Boston Pops brings the community together to celebrate a night of live music and entertainment in support of Nantucket Cottage Hospital. To this day, it remains the island's largest fundraising event, bringing in many millions of dollars to sustain the hospital's year-round operations and support the health of our island community.
This year, Boston Pops is celebrating its 25th Anniversary at Jetties Beach on Saturday, August 13th. The main act is award-winning vocalist Marc Martel, who will take the stage with the Boston Pops Esplanade Orchestra to share the music of iconic rock band Queen. Buy your tickets at
NantucketHospital.org
and let the summer's best party begin.
Catch a foreign movie or an indie film at Nantucket's Dreamland
Dreamland
is Nantucket's own film and cultural center, and it offers more than one way to enjoy your favorite films. You can visit its local drive-in during summer to have an outdoor viewing experience with your significant other or the entire family. Old-time favorites like
Raiders of the Lost Ark
,
Caddyshack
, and
Shrek
are shown on outdoor screens on Nobadeer Farm Road. Dreamland also hosts indoor viewings of classic films, foreign films, blockbuster hits, and indy pictures. It also hosts a number of community events throughout summer including the live show "Nantucket's Got Talent". You can visit Dreamland for live theater and live comedy shows throughout the summer season as well.
Eat, dance, and imbibe at The Rose and Crown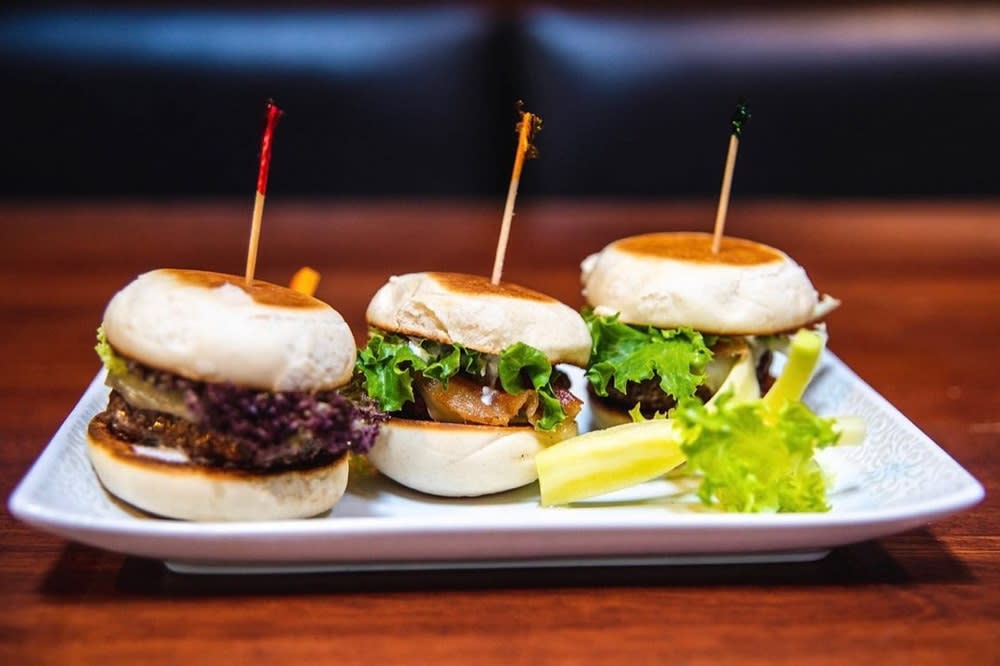 Photo courtesy of The Rose and Crown
The Rose and Crown
is a full-service restaurant and bar that serves an assortment of hearty fare. Here, you'll find everything from charcuterie plates and hot wings to fried calamari and mouth-watering burgers. Given that it's Nantucket, you'll also have access to fresh seafood served in just about every way you can imagine.
Stop by in summer for a toasted lobster roll and an ice cold craft beer, or drop in for a buttermilk fried chicken sandwich and a signature cocktail. The Rose and Crown has its own array of signature cocktails with names like "The Vodkarita", "Surfside Smash", and "The Lily Pond Lemonade". It's also got a number of tantalizing "Mocktails" or non-alcoholic drinks for those who want something fruity without imbibing.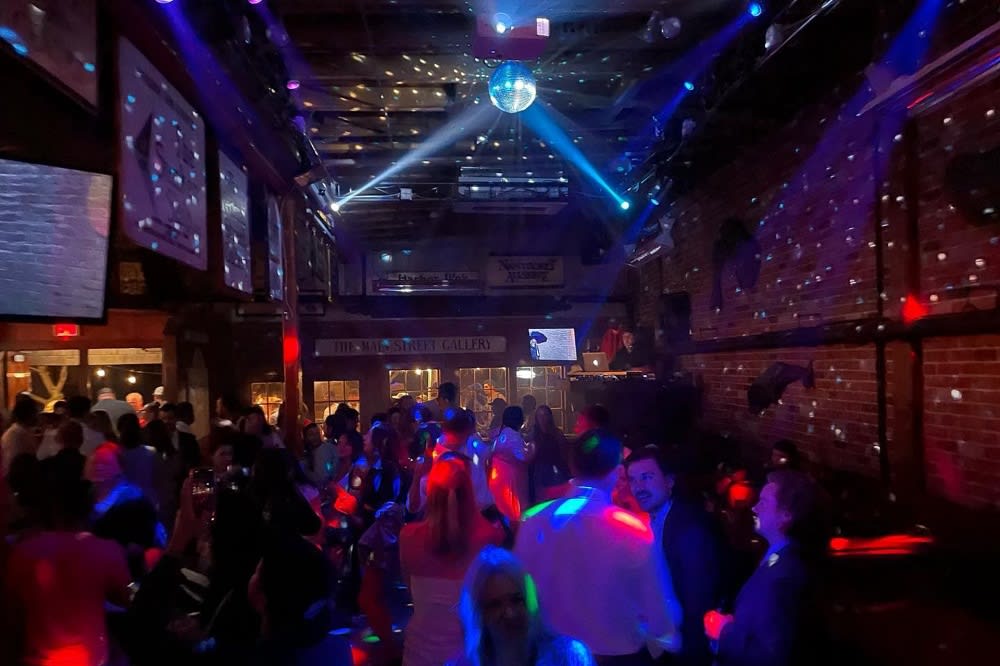 Photo courtesy of The Rose and Crown
When dinner hours are over, The Rose and Crown turns into a high-energy nightclub where DJs spin tunes, patrons dance, and local musicians rock the stage. This location has multiple big screens for viewing football games and other sporting events, live local music, guided paint nights, and a large dance floor. It's got a full roster of live music events throughout summer and it's open seven days a week. At The Rose and Crown, you don't have to wait for the weekend to let your hair down.
Play games, enjoy classic cocktails, and hear live music at The Muse
The Muse
has live music year-round. It's a popular spot among locals and it's got events and live entertainment that feature both local bands and out-of-state artists. You can visit The Muse to watch sporting events on its many large screen TVs, play Keno or pool, or take part in a ping pong battle. Whether you want to dine in or out, The Muse is also known for its excellent pizza.
Theater Workshop of Nantucket has an outstanding lineup of summer plays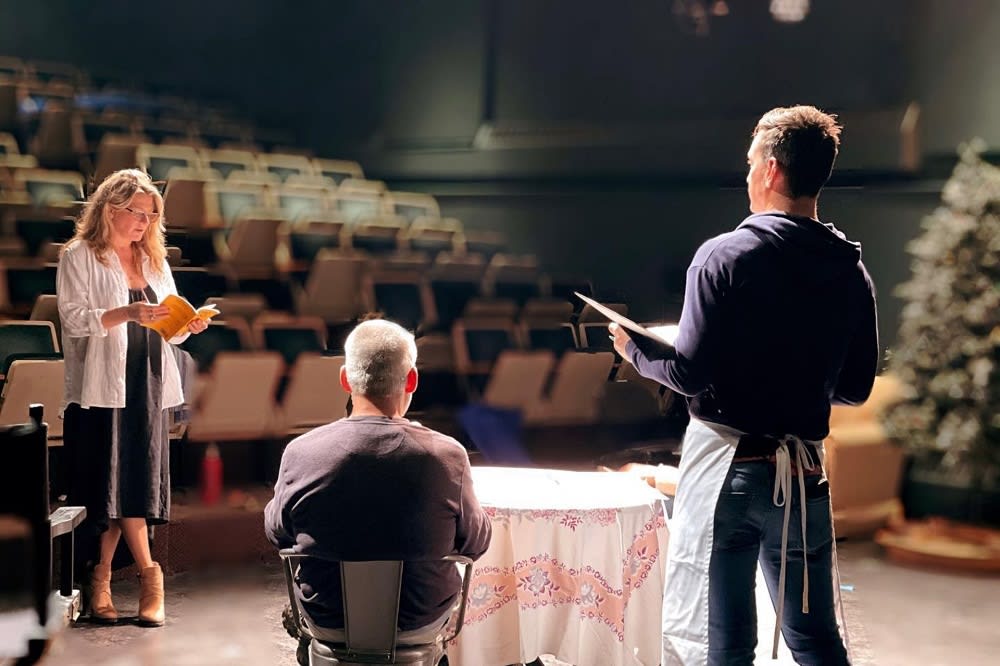 Photo courtesy of Theater Workshop of Nantucket
Theater lovers and thespians alike will love the
Theater Workshop of Nantucket
. In summer, this group hosts a number of "main stage" productions in its Bennet Hall Theater. Catch live plays like "Meteor Shower" by Steve Martin and "On Golden Pond" by Ernest Thompson, or take part in the group's summertime special events. Whether you like quietly viewing from the audience or singing and acting on stage, the Theater Workshop is right for you.
Auditions
are held throughout the year and avid supporters have the ongoing opportunity to become VIP members.

Nantucket is more than just an isolated island. With its small but growing population, Nantucket is home to a thriving art scene, phenomenal restaurants, and endless opportunities to listen to live music and dance to your heart's content. Whether you like solitary beach strolls, stargazing, or fine dining with a clear view of the coast, you're guaranteed to find the perfect nighttime activities to fill your summer calendar.
At
Michael Passaro
, our team represents a diverse range of properties in New York, Nantucket, and Palm Beach. We recognize Nantucket for the quaint, quiet community it is - our happy place.
Whether you're searching for Nantucket houses for sale or your own tract of land in this beautiful community, we can help. We've always got an exciting selection of
featured properties
at multiple price points and to suit a diverse range of lifestyles and needs. Best of all, our team is always on hand to help you learn more about the area and its attractions.
Contact us today
to get started!