Finding a new home can be a stressful process under normal circumstances, especially if it's your first time buying a home. That's why it's important to know what to do and what not to do. Here are the top ten house hunting mistakes to avoid while searching for your new home.
1. Not meeting with a lender before beginning your search
Although it's important to figure out your finances before a big step like buying a house, that's often not enough when searching for a home. Meeting with
different lenders results in different experiences
— some may want to do a thorough check of your finances, while others may simply check your credit score and estimated information first and then leave verification for later. However long the lender's process is, it's important to plan for it before your house search, as it's a crucial step in your home buying journey. Not only does getting preapproved for mortgage help you understand the types of houses you should be looking at when searching for a new home, but it also
shows sellers
you're serious about buying. Often, a seller won't consider an offer without a pre-approval letter, so it's important to get ahead of the curve for your best chance at landing your dream home.
2. Wanting a house you can't afford
Regardless of what your price range is, it's important to stick with it so you don't fall in love with something you can't buy. Putting yourself in this predicament can cause unnecessary temptation or disappointment once you've seen what you can't have, or when viewing the options actually available to you. Knowing what you can and can't afford will be an invaluable tool in your home search. When you're ready to look at Nantucket real estate, it's best to start at the bottom of your price range and work your way up, as you may find a property that suits you for less.
3. Overlooking important flaws of the house
Although there's nothing wrong with finding a new home that needs a few small investments, it's important to establish what you're willing to invest into a home, and more importantly, what you're not. It's crucial to consider serious flaws of the home that would take a significant number of resources to repair, such as the foundation, plumbing, or other major problems. Try to avoid putting too much weight of your decision on things that can be changed, like wall color or flooring, as they may blind you from more serious matters like problems with roofing and HVAC systems.
4. Ignoring the location of the house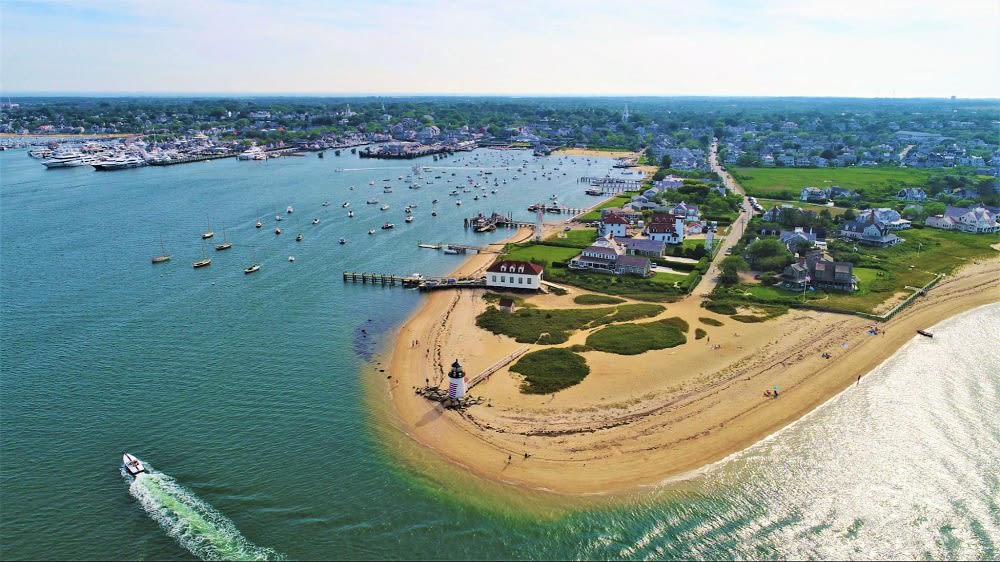 It's especially important to understand that when you're buying a house, you're also buying the surrounding location. Don't be afraid to reach out to the neighborhood's residents and ask questions related to the future of surrounding streets, plans for the land, and development plans. Aspects surrounding a house such as a busy street, a long commute, or community interaction that don't fit your desires are all things to consider before buying a home or Nantucket real estate.
5. Not inspecting the house
Some homebuyers are so eager to buy they skip the home inspection process entirely, but this decision can have serious and lasting consequences. Not only could you have to deal with problems of the house that weren't immediately visible, but you also lose a chance to better understand the property you're buying. Listen to what the home inspector says, as their information is likely objective and impartial.
6. Not thinking about the long-term
A home is a long-term investment, which is why buyers should consider the future when deciding on a house to buy. Consider what needs may arise in the immediate and distant future, what plans you and your family have for your life, and how the house you're buying will fit with those needs and plans. Some things to consider when thinking about your future are if you intend to have a family, if it's an investment in assets, or how the home will suit retirement needs.
7. Getting desperate about finding a new home
The buying process can take a while before you find the home for you, whether it's because you keep getting outbid or can't find the right property. In situations like this, it's best to be patient and avoid a hasty purchase. Regretting the house you buy comes with a lot of repercussions, financially and personally. If it's taking a particularly long time to find the right home, you may want to reconsider the vision you have.
8. Buying too quickly
If the market is hot, sometimes buying quickly to secure the home you want is necessary. However, don't let decent prices and seemingly well-maintained homes blind you. It's still important for you to take the necessary steps, whether that's getting a preapproval letter or a home inspection, to give you some peace of mind that you're making the right decision. Ideally, you'll have time to consider the property and how it lines up with your own requirements and needs. Don't be afraid to take the time to research and find the answers to all your questions. Sleep on the decision and think about whether or not to buy the next day. If it still feels like the right step, then it probably is.
9. Buying too slowly
On the other hand, you don't want to be too slow in making a decision. The longer your house search is, the more time and energy you have to set aside with your already busy schedule, which can become untenable depending on your situation. You'll also risk the chance of the home you love getting snatched up by someone else.
10. Offering too much

When the competition is high, bidding wars can undo all of your hard work in finding a new home. And with a potential bidding war on the horizon, some buyers try to jump the gun by offering a high price from the get-go. It's best to return to the long-term view in this situation: if you over offer there can be potential problems with your loan or problems when you're ready to sell the house after it has served its purpose. Ask your agent their professional opinion and do your own research on surrounding properties to make an informed offer. The best thing you can do is gather all of the information possible for the best chance at getting your dream home.
Are you ready to buy Nantucket real estate?
Now that you know what top ten house hunting mistakes to avoid, you can begin your own home buying process. For help in finding your perfect home, contact local agent
Michael Passaro
to guide you through the process.