---
MAY 2022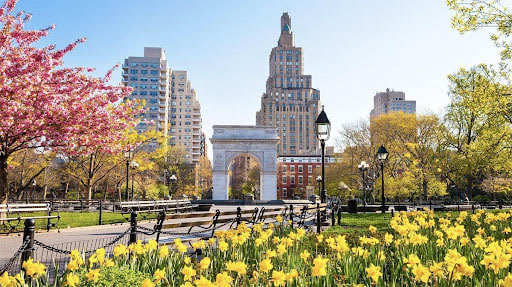 Happy May!
​​​​​​​
The financial markets seem to be on a rocky road, but demand for real estate is still strong and we believe the best asset to own! Our team is growing and we're super excited to expand our business to my favorite island, Nantucket.

​​​​​​​To learn how we can help with all your real estate needs, please don't hesitate to reach out! With gratitude,
Michael
---
NEW YORK CITY

​​​​​​​DINING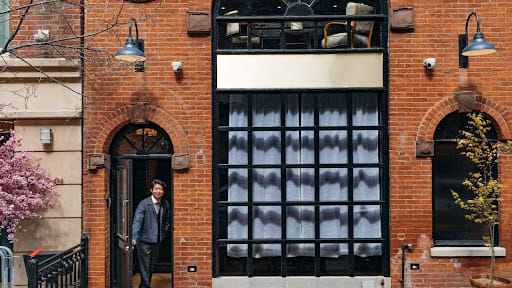 MARTINY'S in Gramercy
121 East 17th Street NY, NY 10003

Takuma Watanabe spent eight years as the head bartender of Angel's Share — one of New York City's most iconic and pioneering cocktail dens that recently shuttered — before venturing out on his own last year. And in April, the Tokyo native unveiled his first solo project: Martiny's, a Japanese cocktail bar spanning three floors of a renovated 1800s carriage house at 121 East 17th Street, located between Union Square East and Irving Place, in Gramercy. More
---
CULTURE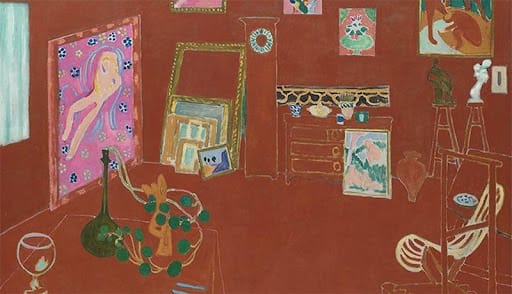 MATISSE: The Red Studio
11 W 53rd Street NY, NY 10019

It is the stuff of dreams for Henri Matisse fans. In this compact show, New York's Museum of Modern Art (MoMA) and the SMK National Gallery of Denmark in Copenhagen have embarked on a forensic investigation of Matisse's The Red Studio, one of his greatest masterpieces. Completed in 1911, the painting depicts the interior of Matisse's purpose-built studio in the grounds of the house that he had moved to in the Parisian suburb of Issy-les-Moulineaux a couple of years earlier. More .
---
NEW DEVELOPMENT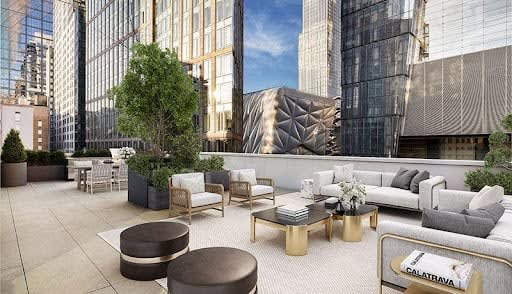 FIVE ONE FIVE

Luxury Condos where the High Line meets Hudson Yards
515 West 29th Street NY, NY 10001
Luxury boutique condo in West Chelsea with just 15 residences designed by award-winning architect Soo Chan. 2-3 Bedroom Homes starting from $3.85M. 515 West 29th Street is perfectly located in the heart of West Chelsea where the High Line meets Hudson Yards.
Immediate Occupancy. 3 units left!
---
FEATURED LISTINGS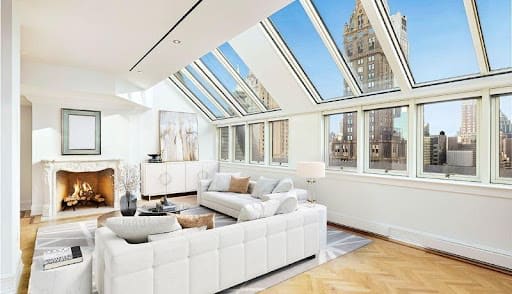 CENTRAL PARK SOUTH
1 CENTRAL PARK SOUTH, PH11
​​​​​​​$14,100,000 | 3 Bed, 3.5+ Bath | 2,900 SF
Welcome home to one of the most famous addresses in the world, The Plaza!
UPPER EAST SIDE
1025 FIFTH AVENUE, PHAN
$11,995,000 | 3 Beds, 3 Baths

​​​​​​​Co-op Sweeping. magical views abound from this Fifth Avenue penthouse jewel.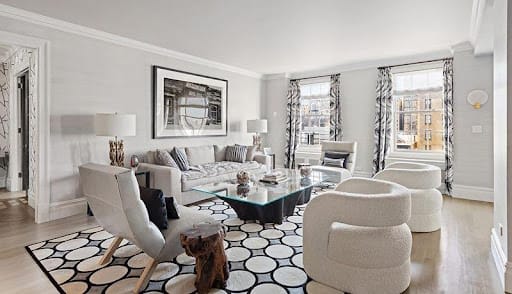 UPPER WEST SIDE
173-175 RIVERSIDE DRIVE, 8/9B
$5,500,000 | 4 Beds, 3+ Baths | 2,800 SF

​​​​​​​Rare opportunity to own a turnkey duplex in a coveted UWS building.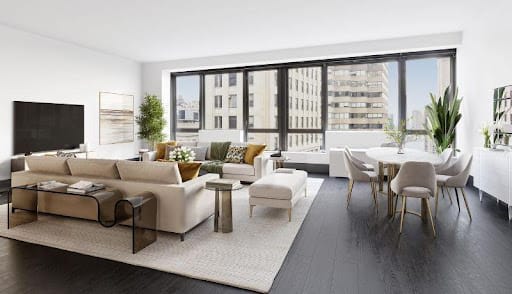 FINANCIAL DISTRICT
40 BROAD STREET, PH3CE
$3,750,000 | 3 Beds, 3 Baths | 2,500 SF

​​​​​​​Perched in the center of the Financial District, this Penthouse unit offers a sublime 2,500 square feet of luxury living.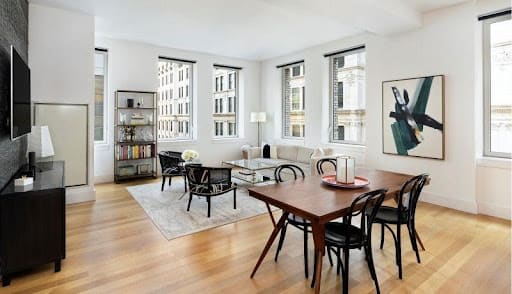 TRIBECA
101 LEONARD STREET, APT 8E
$3,450,000 | 3 Beds, 3+ Baths | 1,963 SF

​​​​​​​This loft is flooded with natural light from South and East double exposures and massive windows.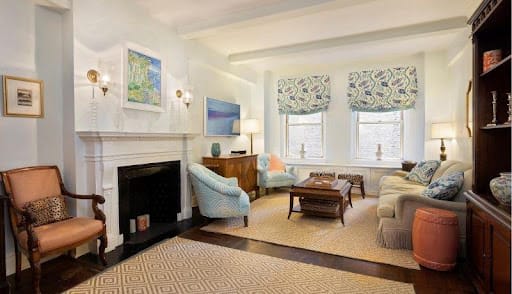 LENOX HILL
136 EAST 64TH STREET, APT 3F
$1,595,000 | 2 Beds, 2 Baths

​​​​​​​Co-op This elegant, renovated, pre-war space melds modern conveniences with unique architectural details.
---
THE HAMPTONS
SUMMER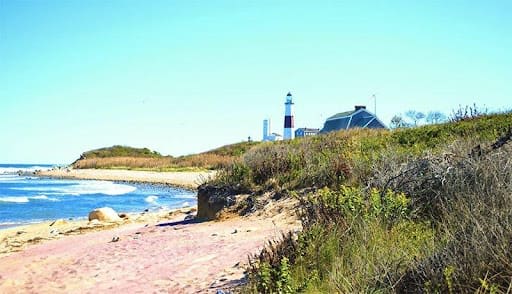 SECURE YOUR SUMMER RENTAL NOW!
The time is now! Make sure this summer is one to remember by securing your summer rental in the Hamptons. Send an email to for help finding the perfect property to call home this upcoming season.
---
FEATURED LISTINGS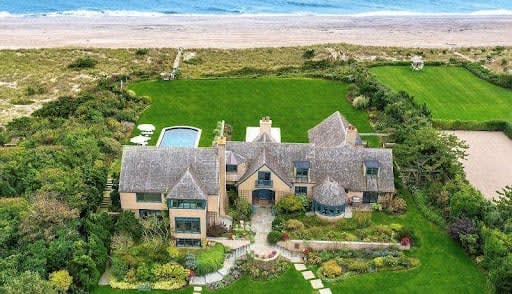 EAST HAMPTON SOUTH
51 WEST END ROAD, EAST HAMPTON, NY
​​​​​​​$60,000,000 | 5 Bed, 5+ Bath | 6,100 SQFT
Of all the roads in Georgica, West End Road is by far the most recognized for its celebrity, exclusivity and coveted waterfront location.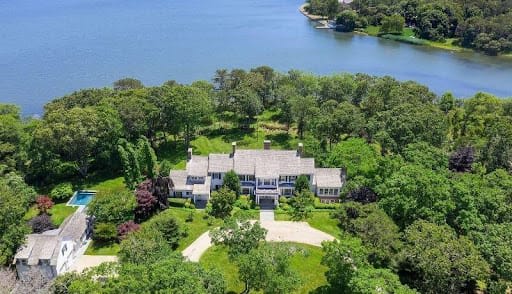 WAINSCOTT
30 MATTHEWS ROAD, WAINSCOTT, NY
​​​​​​​$59,995,000 | 7 Bed, 8+ Bath | 10,000 SQFT
This one-of-a-kind, spectacular estate on nearly 14 acres boasts more than 800 feet of water frontage and stunning views of Georgica Pond and the Atlantic Ocean.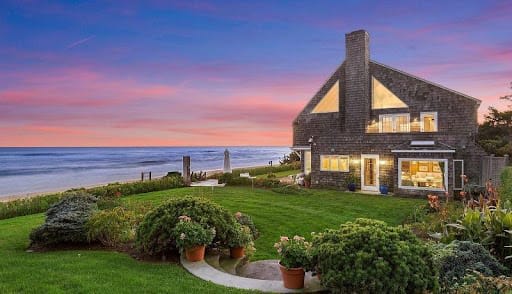 EAST HAMPTON SOUTH
33 LILY POND LANE, EAST HAMPTON, NY
​​​​​​​$55,000,000 | 6 Bed, 8 Bath | 7,000 SQFT
This oceanfront oasis boasts unobstructed views of the Atlantic Ocean and gorgeous white sand beaches with 175 +/- feet of private ocean frontage.
---
PALM BEACH
NEWS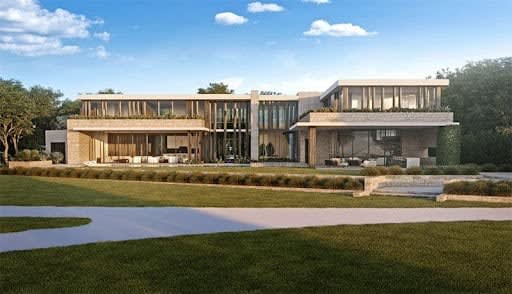 THE OPENING OF A NEW COMMUNITY IN PALM BEACH RAISES THE GAME FOR GOLF-COURSE LIVING
Panther National in Palm Beach, Florida, is the creation of Dominik Senn, an athlete who also founded the 4sports & Entertainment management agency. "More than five years in the making, my vision for Panther National was initially inspired by what I believe is a void in the market," says Senn. "I feel strongly that there is a desire for a new, modern, lifestyle-driven golf community that redefines luxury living." The community he launched in Palm Beach Gardens will extend over 400 acres surrounded by a 2,400-acre conservation area and will eventually include 218 custom estates and an impressive array of ultra-luxe amenities.
---
FEATURED LISTINGS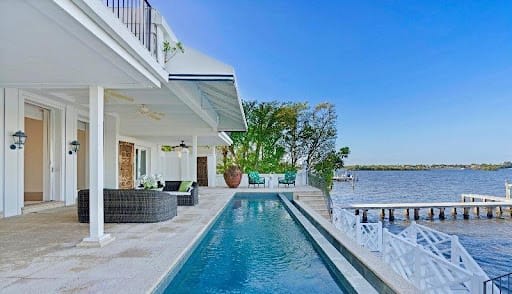 PALM BEACH
124 PARC MONCEAU, FL
​​​​​​​$16,950,000 | 6 Beds, 9 Baths | 5,454 SQFT
Waterfront regency with private boat dock.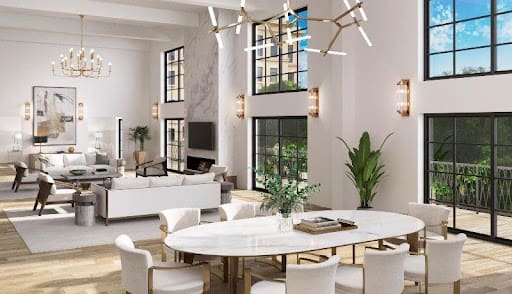 PALM BEACH
101 N CLEMANTIS STREET, 307, FL
$4,995,000 | 5 Beds, 6 Baths | 3,843 SQFT

​​​​​​​Banyan Tree Suite next to the park and Marina.
---
NANTUCKET

NEWS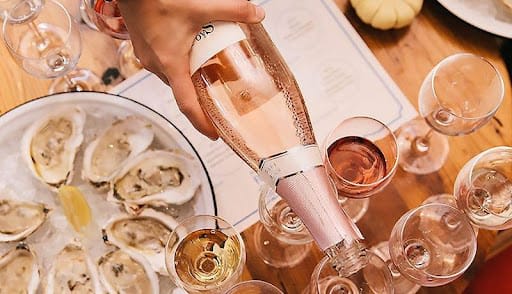 NANTUCKET NEWS
Nantucket kicked off another Season with a very special Daffodil Festival this year! After a two-year hiatus, Main St and Sconset were bustling with unique cars, smiles, and visitors from all over! Douglas Elliman was a proud Sponsor of this amazing weekend and is super excited to launch our new office on Oak St!
When we look at the current real estate market on Nantucket, it's clear that supply is still an issue. Inventory remains low, but we're starting to see an uptick in product coming to market. New properties that are priced correctly though - are getting scooped up quickly, so buyers need to be prepared to act quickly. Now more than ever it's important to work with a licensed real estate professional who can help navigate this challenging market, including digging up off-market opportunities.
---
FEATURED LISTINGS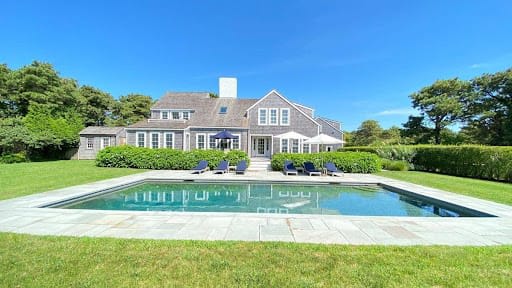 NANTUCKET
12 POND VIEW DRIVE, MA
$30k / week | 6 Bed, 4.5 Bath | 4,900 SQFT

Welcome to the perfect Nantucket compound! Encompassing almost 2 acres, this property has it all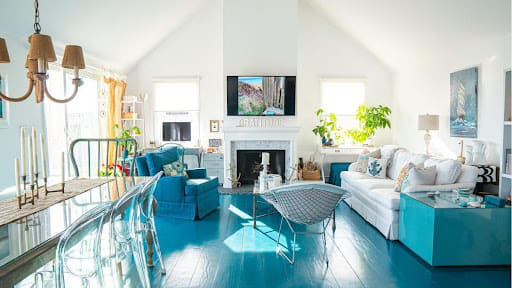 NANTUCKET
13 PARSON LANE, MA
​​​​​​​$14k / week | 4 Bed, 2.5 Bath | 2,180 SQFT

Enjoy taking in those Nantucket sunsets, watch the stars and listen to the waves crash on the shore on the back deck.