You have likely heard it said that timing is everything. This expression rings especially true regarding the New York real estate market, specifically West Village, NYC, real estate and Tribeca real estate. But no matter where you currently live or are looking to relocate to, deciding whether or not you should sell your current home before purchasing a new one is difficult, to say the least.


If your current home sells before you lock down a new property, you could need to make provisions for temporary housing — and moving twice is something no one looks forward to. On the other hand, if you purchase a new home before selling your current one, you could end up saddled with two mortgage payments — another unfavorable outcome. Both of these options have their advantages and disadvantages, depending on the current state of the market.


In this blog article, you'll learn how the market can impact your decision to buy or sell first and glean expert advice from top New York real estate professional
Michael Passaro
.
First, research the market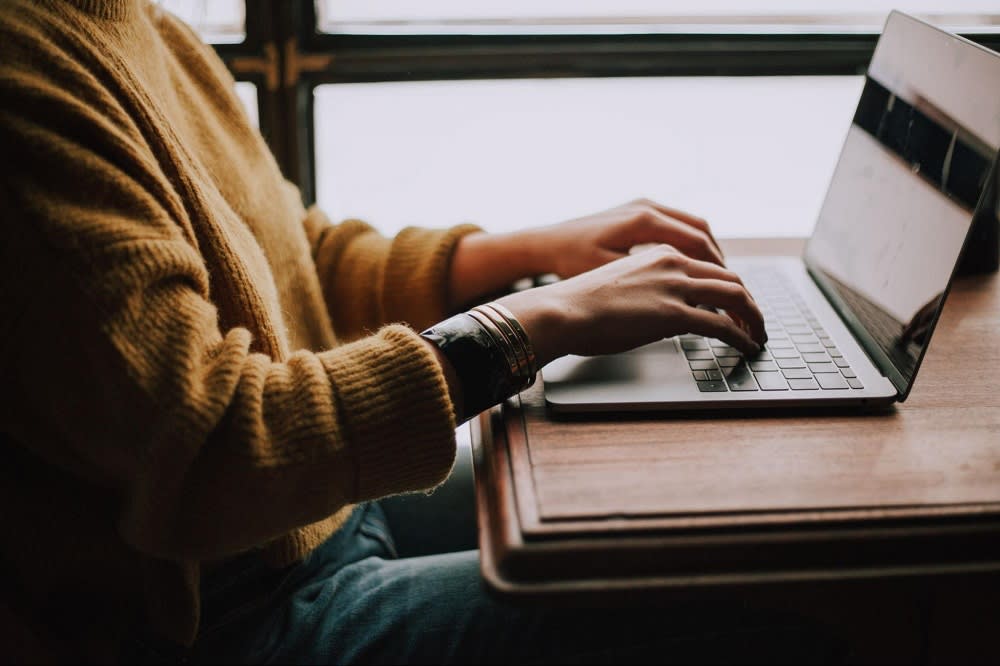 The timing of when you sell your current home and buy a new one depends heavily on the status of the real estate market. Gaining insight into the current state and future trajectory of the market helps determine your next steps.
It's a buyer's market when:
Supply exceeds demand
The number of days a home spends on the market increase
The seller must decide whether or not to lower the listing price or make other concessions to attract a buyer
In this case, listing your home before purchasing a new one is best. The reason for this is that your current home is likely to take a while to sell, which means you can entice prospective buyers with your listing while taking your sweet time finding a new residence for yourself.
It's a seller's market if:
There is a scarcity of homes for sale and a surplus of buyers
Prices are high
Competition is fierce
In a seller's market, you may get a good price for your home, close on it fast, and have few, if any, conditions attached to the sale, but you may have trouble locating another property. In such a case, you might want to wait to put your property up for sale until you've found a permanent place to live.
Sell, then buy: Pros and cons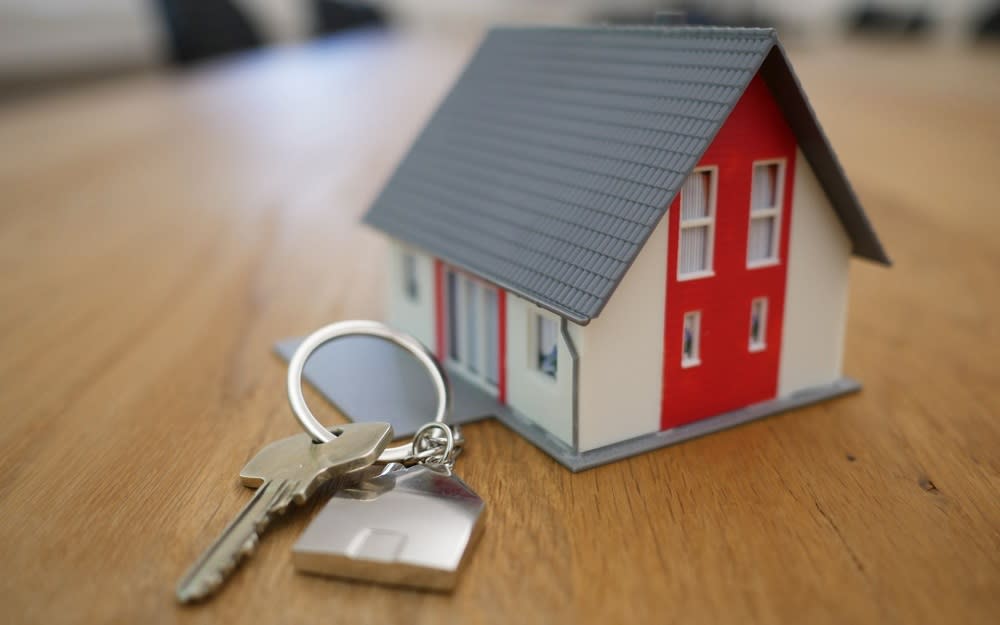 One advantage of selling your current home before buying a new one is you will have a good idea of how much you can spend on your new home. Moreover, you can put the money from the sale toward a sizable down payment for your next residence. There will also be less of a need for you to settle for less than the maximum sale price for your current house.
However, while it can be helpful to know how much money you have to work with while looking for a new home, if you decide to sell your current home first, there is a chance that you will have to find temporary housing until you locate your ideal permanent residence. Living with relatives, house-sitting, or renting a nearby apartment for the short term are feasible solutions for those looking for a place to live post-sell and pre-buy. Moving twice is a hassle and a financial drain, especially if you need to store your belongings between moves. Furthermore, you may end up spending more money on your new house than you planned if market prices increase after the sale of your current home.


It's important to note that if your current home sells before you locate another, you may be able to "rent back" and rent the property from the new buyer for a set amount of time, typically no longer than 60 days. When the rent back period is up, the residence is classified as an investment property, and the interest rate on their loans will be 1.25 percentage points more than that of a mortgage. This option allows you, as the seller, to avoid making two separate moves.


The second most desired option is to extend the closing period. The seller can stay in the home for a certain time period. However, during this time period, the buyer has the option to back out of the deal since the residence is still under contract. Unfortunately, this option means that the seller will not be able to use the money from the sale to buy a new home.
Buy, then sell: Pros and cons
Let's say you find your dream home before your current home has sold. On the upside, purchasing your new home first means securing the house you want without worrying about where you'll live after closing. This option also gives you as much time as you'd like to make alterations or even remodel the new home before moving in. Additionally, if market prices increase, you can expect to earn more on the sale of your current home.


A major downside of buying and selling is the potential to get stuck making two mortgage payments. In addition, you may face intense pressure to close the deal on your current home and could potentially end up receiving less money for the sale of your current home if market prices drop in the interim.


A possible solution to many of the aforementioned cons might be to rent out your current home while you move into your new one. Then, once you are settled into your new residence, you can concentrate your efforts on finalizing the sale of your old house when the time is right.
Choose a trustworthy, experienced realtor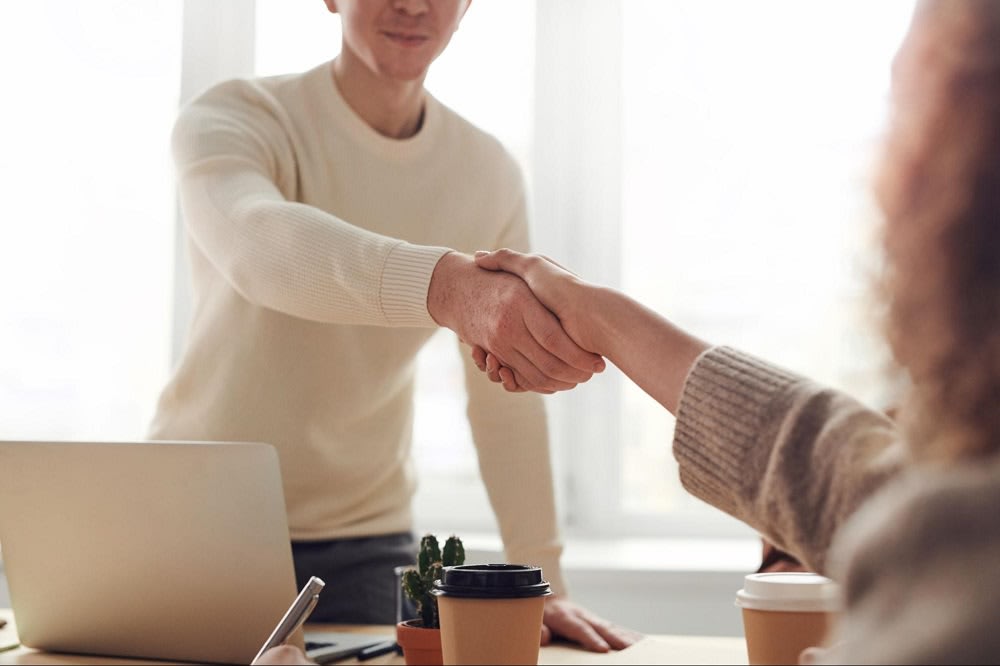 Whichever option you choose, when it comes to selling and buying a house, you'll want a trustworthy, experienced local realtor at your side to help navigate the process.
Michael Passaro
empathizes with the significance of buying or selling a home and works with you to figure out your individual needs and help you through the process at every step.
Contact Michael today
!